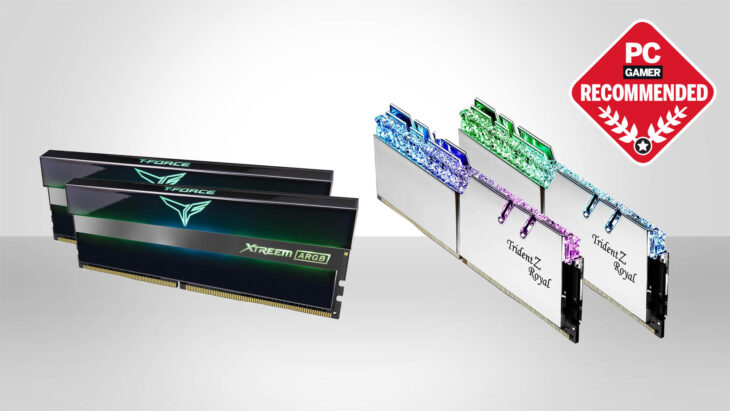 RAM Recommendations For Gaming Laptop PCs
For gaming needs, the required laptop specifications are different from ordinary office activities. The presence of RAM is usually very influential on the stability of the game process. RAM itself is a hardware device that plays a role in storing any data when the laptop PC is on. Different types of RAM certainly have different properties. Therefore you have to be good at sorting out which brand is suitable for gaming.
The following are recommendations for RAM brands that are considered very supportive for the needs of gamers in Indonesia, including:
HyperX
This one brand is definitely no stranger to esports players, because it is often advertised in various esports tournaments. This brand not only sells RAM, but also other hardware, ranging from mice, keyboards, HDDs, gaming glasses, and much more. Until now, there are 3 types of RAM being sold, namely Fury, Predator, and Impact. Pegged at a price of Rp. 150,000 to Rp. 1,600,000, this brand is the best RAM brand for PC gaming.
G.skill
If you search for the best RAM brand on youtube, it will definitely be dominated by the G.skill brand. This brand is widely used by professionals in the field of gamers and multimedia. Because it can be used in both Windows and macOS operating systems. Triden Z is one of the variants of the G.skill RAM brand which is sold at prices starting from Rp. 1,400,000 to Rp. 6,650,000.
Kingston
Now if this brand is a legendary brand in Indonesia, from young to old, you must be familiar with this one brand. This brand is able to maintain the trust of its customers, by producing goods that are known for their durable and stable performance. Prices are set for this brand from IDR 110,000 to IDR 2,000,000.
Adata
This brand is in line with the legendary Kingston in Indonesia. For gaming needs, you can choose the XPG series. Other variants that you can choose are XPG hunter, gammix, XPG Xpetric. Only with prices starting from Rp. 650,000 to Rp. 3,850,000, you can already get the best quality RAM brands.
Crucial
If this one brand comes from an American manufacturer, which is famous for having a variety of quality hardware products. For gamers, it is recommended to use the crucial ballistix variant. With prices starting from IDR 300,000 to IDR 3,000,000, you can get quality RAM with a low profile and still elegant appearance.
V-Gen
If in the smartphone world, V-Gen is raised as xiomi. Because you can get a product with pretty good specifications at an affordable price. The tsunami model with RGB technology is very supportive for the needs of a gamer's PC. Only with prices starting from IDR 175,000 to IDR 4,200,000, you can already get quality products.
Corsairs
In the world of laptop PC hardware, this brand is quite dominating. Some of its products are keyboards, gaming headphones, RAM, and much more. The dominator and vengeance variants are the most sought after RAM types by professional gamers. This brand RAM has DDR4 SODIMM technology with capacities from 2 GB to 16 GB. Only with prices starting from IDR 460,000 to IDR 1,990,000, you can bring home RAM that supports gaming.
Those are some recommendations for brands or brands of RAM and laptop PC hardware that have a good reputation. No wonder the brand is legendary in the community, even a favorite brand for professional gamers.