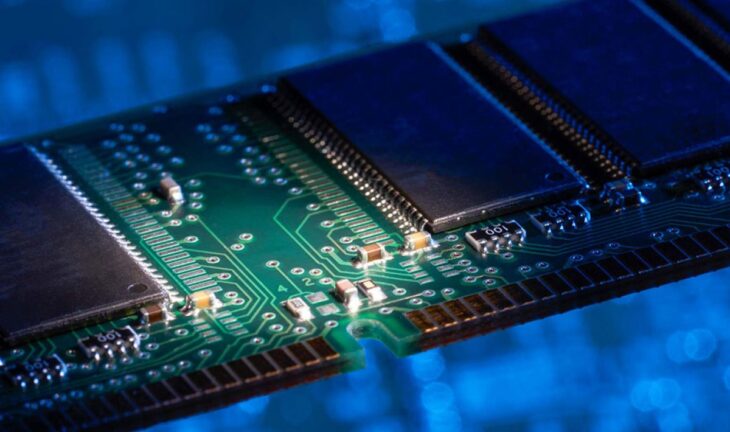 Various Types of RAM You Should Understand
One of the famous RAM manufacturers is Elixir memory. Various products are proven to have superior specifications, Xtreem is one of the superior products because it has high speed. Not only that, recently Elixir also launched a similar product but a home version. This version is issued for everyday computing activities. Talking about RAM, these devices have a vital function on the computer. With RAM, the data on the computer will be temporarily stored and lost when the computer is off. Usually people buy a computer with a large RAM capacity, the reason is that it is not slow when used. RAM itself is available in several types, here are some types of RAM and their differences:
DRAM
Dynamic Random Access Memory is a type of RAM in charge of sending program code that is run by the computer processor. Capacitors and transistors in it are in charge of storing every bit of data or storage code. The DRAM design is very simple, but the speed is quite good at 4.7 Mhz to 40 Mhz. However, this type of RAM has the disadvantage that it consumes quite a lot of power compared to other types of RAM.
SDRAM
Synchronous Dynamic Random Access Memory is a high-speed DRAM because it is in sync with the semiconductor memory bus system. The speed of SDRAM ranges from 100 Mhz to 133 Mhz. The speed of SDRAM is equivalent to 3x faster than conventional RAM.
RDRAM
RAM made by Rambus has earned the nickname as the fastest type of computer memory. If SDRAM is usually capable of transferring data at a maximum speed of 133 Mhz, RDRAM is capable of transferring at speeds up to 1 GHz. Not all motherboards can take advantage of the speed of RDRAM. Therefore, RDRAM is more widely used in cache memory and high-performance servers.
SRAM
A type of RAM that works statically, so that data remains constant as long as electrical power is connected to the memory chip. In contrast to DRAM, SRAM requires less power, because the data is stored statically. The memory structure of SRAM is much more complex and complicated, so its production cost is also higher than that of DRAM. SRAM is generally used in CPU cache memory and hard drive buffers.
EDORAM
This type of RAM was first introduced in 1994 along with the introduction of the 430FX chipset that supports EDODRAM. Similar to RAM chips, EDORAM serves to increase the memory read time on the microprocessor.
FPM DRAM
When compared to conventional DRAM, FPM DRAM has higher performance. Included in the dynamic memory category, allowing FPM DRAM to perform fast page access.
Flash RAM
A type of RAM that stores data permanently even though it is not connected to an electric current. The way it works is similar to an SSD, that is, the data will be lost if you just delete it. Flash memory is widely used in computing products such as USB flash drives, printers, children's toys, and other computing products.
SDR SDRAM
This type of SDRAM serves to provide instructions about the process of reading and writing instructions per clock cycle. Not only used in computers, SDR SDRAM is also installed in video game consoles.
DDR SDRAM
Same as SDR SDRAM, but the system works 2x faster. Even DDRM SDRAM is capable of processing two reads and two writes per clock cycle.
So, there are several types of RAM and their working systems that you must understand. It turns out that the memory component in a computer consists of several types, and each type has a different working function.